What makes collecting baseball memorabilia fun is the story behind the item. It's fun to collect baseball cards from your childhood. You can relive the memory of collecting baseball cards, it's a flashback of your youth. Depending on the era you grew up it can get expensive, but you don't have to spend a lot of money to have fun with collecting. Ken Hunt baseball cards are inexpensive but come with a lot of story. Here are some "Fun Facts"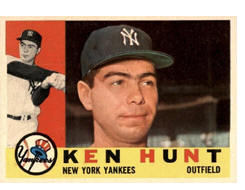 Growing up in Grand Forks, North Dakota, Ken Hunt was the boyhood friend of Roger Maris. After graduating from high school in 1952 at the age of 17, Hunt was signed by the New York Yankees. In 1955 he was drafted into the US Army, and in 1956 played for the Fifth Army All-Star team in Fort Crowder, Missouri. Hunt went to spring training with the Yankees in St. Petersburg, Florida, in 1957 and again in 1959 but despite his potential he didn't make the club.


Hunt an outfielder couldn't break into the Yankee lineup that consisted of Mickey Mantle, Hank Bauer, and Norm Siebern. Manager Casey Stengel also liked to use his catchers, Yogi Berra, Elston Howard, and Johnny Blanchard, in the outfield to keep their bats in the lineup. After two trials with the Yankees in 1959, and 1960, Ken was selected by the Los Angeles Angels in the 1960 Major League Baseball expansion draft. He was in the April 11, 1961 Opening Day starting lineup for the Angels' inaugural game. That year Ken hit 25 home runs and knocked in 84 RBI's. However, surgery to repair an aneurysm near his throwing shoulder ruined his 1962 season, and Hunt never regained his productive stroke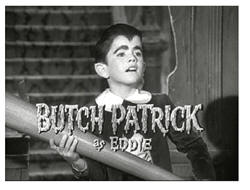 in 1962 Hunt met and married Patty Lilley, a single mother with an 8-year old son, Patrick. Better known by his stage name Butch Patrick, the childhood actor was remembered for his role as Eddie Munster in the 1964-1966 television series, The Munsters. Ken Hunt appeared in the first season episode 29, which aired on April 8, 1965, "Herman the Rookie." The cast included Fred Gwynne, Yvonne De Carlo, Al Lewis, Pat Priest, Butch Patrick, Leo Durocher, Football HOFér Elroy "Crazylegs" Hirsch, Gene Darfler, and Ken Hunt.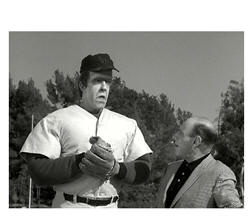 After hitting Leo Durocher in the head with a line drive from eight blocks away, Herman Munster is offered an opportunity to play baseball with the Dodgers. During the tryouts Herman hits rockets over the scoreboard, hits a ball through the third baseman's glove, and runs through the outfield fence to catch a fly ball. Leo Durocher then decides to give Herman a try at second base. Herman attempts to turn a double play, but his throw to first knocks the first baseman over into a rolling somersault. Herman picks the ball up and Durocher tells him to throw the ball home.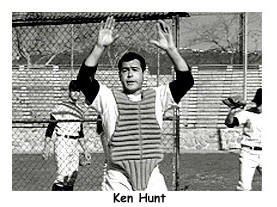 Ken Hunt makes his appearance as the catcher. As Herman attempts to throw the ball, Ken Hunt puts his catchers mask and mitt down and says: "No, No, No, Hold it, No, No.....No, I quit Leo, No....I'm going back to the minors." Hunt walks away removing his catchers gear, along with other Dodger players whom prefer to quit the game rather than risk serious injury.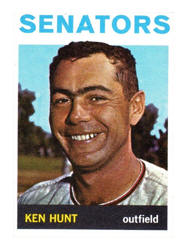 The 1964 Topps Ken Hunt Washington Senators Baseball Card #294 was Ken's last issue, but 1964 was the first year for Eddie Munster's (Butch Patrick) trading cards. The 1964 Leaf "The Munsters" trading card number 9, featured Herman posing as a catcher, and Eddie as a hitter using a candle holder for a bat. The caption at the bottom reads; "Don't worry, Eddie. just listen to me and you'll become a

Good Batsman

!"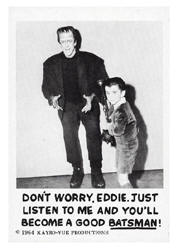 Ken Hunt had baseball cards made by Topps each year from 1960 to 1964. Other issues include: 1960 Leaf Rookie card number 33, 1962 Post card number 79, 1962 Jello card number 79, 1962 Salada baseball coin number 76, and the 1962 Jay Publishing Los Angeles Picture Pack photo.

In 1992 The Wiz/American Express issued a "New York Yankees of the '60's" baseball card set that included Ken Hunt.