---
Related Resources
---
Baseball Glove
Dating Guide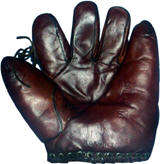 Baseball gloves and mitts can be dated by the manufacturer, model number, and the style of the web. Web styles may have continued to be made years after they were introduced but in general the web can be dated to a specific era. This guide will help you identify the era.
---
All Are Wlcome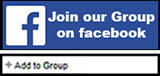 ---
Glossary of
Baseball Gloves & Web Identification Guide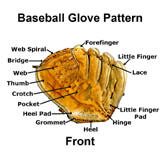 The most comprehensive baseball glove Glossary on the internet. complete with pictures, and cross reference links.
---

VINTAGE BASEBALL GLOVE
CLEANING & CONDITIONING GUIDE
Cleaning and conditioning your collectible baseball glove or mitt, will help bring the leather back to life, make a better display, and add value. This guide will help you with the method and proper products to use, to safely clean and condition your vintage baseball glove. Before conditioning your glove it would be a good idea to clean it first. Even if you feel the glove is not dirty removing any minor surface dirt will prepare the leather to fully absorb what ever conditioning you use.

The restoration of any collectible should be left to the expert that has experience with that type of work. Extreme methods such as stripping and dying the leather will not be covered in this guide.

Cleaning your Glove

Horseman's One-step comes highly recommended. One-step works best on cowhide gloves, but it can also successfully clean horsehide and deer hide. If the glove you're working on is very dry, and stiff, I've found it's actually best to start with the interior of the glove. Go way up inside the fingers on all surfaces, behind the wrist strap and under any folds that might go overlooked. Doing this step first lets you put the glove on to do the rest.

Then go to the back of the glove, between the fingers, and then finally the pocket and the rest of the front surface. It's basically a matter of putting it on and wiping it off. The longer you leave it on, the more it will interact with the leather. You don't have to remove all of it. If you use an old white cotton rag, you will be amazed at how fast the rag turns brown. Once you start working with it, you'll see the kind of cleaning & conditioning it can do.

Repeated applications only serve to make the leather cleaner and healthier. For old grease stains it helps to scrub it in with an old toothbrush, then wipe the lifted grease away. It will soften ink stains, but not remove them completely in all instances. Once you've gone over the whole glove a few times, put on a thin application, and let the glove dry.

You' will find that it does not darken the leather and in many instances actually lightens it up. One other thing about this cleaner is that I feel it's important to wash your hands thoroughly after using it. It's pretty powerful stuff. This product can be easily purchased on line at KYHORSE.com.

---

To clean the glove you can also use a gentle leather cleaner like Lexol-pH Leather Cleaner, or Nokona Glove Conditioner which gives a nice glow to the leather once it's clean. Permatex Fast Orange Smooth formula Hand Cleaner comes highly recommended by hard core Glove collectors, and restorers.

Permatex Fast Orange can be found at Lowes Home Improvement Stores, AutoZone, K-Mart or your local hardware store. It can also be purchased on line. Be sure to purchase the Smooth formula, and not with pumice which is abrasive, and will harm the leather.

Permatex Fast Orange will clean the grime from the glove. The contents list lanolin as an ingredient so that is a plus in helping to keep the glove supple. It will also dry out the leather a bit after use so apply conditioning shortly after cleaning.
Conditioning Your Glove

Conventional glove oils sold over the counter is fine for a glove we are going to work in to play ball with. Some of these oils will most likely darken the color of the glove, and could leave oil spots. For a collectible glove which will be displayed we want to avoid this. To condition the glove you can use Lanolin. Professional major league Ballplayers use Lanolin to work their gloves in as well. lanolin will keep the glove supple, and its waterproofing properties will keep the glove from drying out.

Lanolin (Hydrous) is an ointment that is sold to treat dry skin, and can be purchased at your local pharmacy, Rite-aid etc. Sold by the pound many people shy away thinking what am I going to do with a pound? But it is not as much as you might think (pictured in glove). If you feel intimidated by a pound you may purchase a product called Lansinoh. This cream is a product that breastfeeding mothers use. It is 100% Lanolin, and come in a 2 ounce tube. Half the price of the 16 oz. lanolin it pays to buy the pound.

Vaseline I've never personally used it but it does come recommended by many seasoned, vintage glove collectors, for both cleaning and conditioning. When using it be very careful about over applying. This can leave a dirt-dust catching residue. Vaseline could also close up the pores of the leather. Vaseline is a petroleum jelly product and has been reported by the maker GloveLoogie that it is tough on gloves putting up a "very effective air and vapor barrier that prevents the natural evacuation of moisture and salts from the interior. This also sets up perfect temperature/humidity conditions for the growth of harmful molds and mildew.

A Rule of Thumb is to never use anything on your glove that you would not use on your hands. There are many other over the counter products that can be used, some made specifically for the purpose of conditioning baseball gloves. I cannot recommend something that I haven't used myself but I will start to comply a "Before & After" section below, submitted by collectors. If pictures are not available I will post their story. Some of the products sold for Cleaning and conditioning Leather include: Franklin Dr. Glove conditioner, Lexol leather conditioner, Leather New (for cleaning), Jaguar Hide Care, and Glove Stuff.

---

COLLECTOR'S BEFORE & AFTER TESTIMONIALS

The Before and after pictures at the top of the page was my first glove cleaning & conditioning project. I was told it was a Mickey Mantle glove but it was hard to read the printing on the glove. I used the

pumice free Permatex Fast Orange to clean the glove, then used Lanolin to condition the glove using the method described above with the Horseman's One Step. When I was done I clearly had a J.C. Higgins 1674 Mickey Mantle Baseball Glove. Below are before and after testimonials submitted by Vintage Glove collectors.

"Steven, I have to say, as recommended on your website, I'm very pleased with the results from the HORSEMAN'S ONE STEP leather cleaner & conditioner cream. I had the perfect candidate in my very dirty stiff Leo Durocher glove . I used only this product for the cleaning/conditioning. Would recommend this one." -Pam H

---

This glove was pretty much free of dirt and grime so cleaning was a simple wipe down with a Windex dampened rag. No residue came off. The mitt was then conditioned with lanolin using a silky Microfiber cloth. I used a toothbrush to get into the seams and hard to reach areas. After the lanolin soaked in a second coat was added. -Steven KeyMan
---
The Glove Shop Baseball and softball glove restoration services can add years of life to your old favorite. New laces, along with leather cleaning and conditioning, can get your glove looking- and playing- like new.
- Antique and vintage glove sales, restoration and appraisals! -