---
1923-1979
Yankees Home Game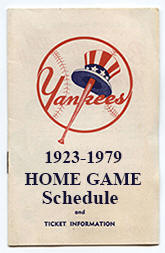 Schedule Index
---
NEW GROUP !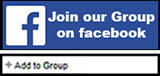 NY Yankees Grandstand & Bleachers ticket stubs Collecting
| | | |
| --- | --- | --- |
| KeyMan Collectibles | NEWSLETTER | February 2016 |
Dating 1950-1973 Yankees Grandstand & Bleacher
Pat Geroni

Ticket Stubs - By

Pat Geroni

Pat Geroni

has compiled an extensive study on accurately dating New York Yankees, Grandstand, and bleacher ticket stubs from 1948-1973. New York Yankee Grandstand & Bleacher tickets were printed with just the game number. The date for the game scheduled was not included. Once the correct year is established, combined with a method for correctly attributing the game number to the actual game played, collectors can now purchase special event, and player milestone tickets with confidence.
---
Ask Pat: Direct your questions or feedback, about New York Yankees, Stadium/Grandstand or Bleacher ticket stubs to

Pat Geroni

patgeroni@gmail.com You can also contribute to this on going study by sending Pat scans of your ticket stubs, both front and back.
I have done extensive research from 1948-1973 and have been able to pin down years and dates for all grandstand stubs. With the help of David Shakir and Dan Busby, I was able to put some theories together to string along the years. I was lucky enough to obtain over 250 NY Yankees undated stubs from in a sportswriters collection with each original box score and newspaper article, which allowed these theories to turn into fact.

The 1948-1950 tickets stubs are all identical in design, and layout, but are fairly easy to identify by the series letters which run in sequential order from A to C. In 1951, Ansell-simplex took over the printing and did continue with series D, although the layout and color of the ticket greatly differ from the previous 3 years. The greatest challenge, was truly understanding 1952-1958 which without the collection I stumbled upon, may still have been a mystery until today.

1952-1958 Ticket Stubs

As per 1951-1958, all of the sportswriters "Lettered Game No." stubs were from unscheduled make up games. There was not a single ticket stub with a letter from an originally scheduled game. It is quite impossible to perfectly date these lettered Game No. tickets in all years except the years that only have one unscheduled make up day.

In 1952 and 1953, the abbreviation "INC." that previously followed "New York Yankees" atop the 1948-1950 ticket stubs, is now Sandwiched below "New York Yankees" and above "Yankee Stadium." In 1954 "INC." is removed from the front of the stubs for good.

1954 was odd. The season starts with Games 1-20, having the tax line "Fed Tax .21" but then its changed to "Fed Tax .11" for Games 21-77. Those tickets must have been printed way in advance or someone messed up because the Giants & Dodgers got it right from the start. The Yankees did make an adjustment by stamping the correct tax information on the back of the stubs. The Total price of $1.25 remained the same throughout the year

The ticket price of $1.25 is increases to $1.30 in 1955, as a City Tax is adopted, and added to the tax line which now reads Fed Tax .11 City Tax .06. Both the 1955 and 1958 Grandstand ticket stubs are Series "A", and have the same tax and total price. Here is what to look for to differentiate between the two years. The font used for $1.30 is thinner on the 1955 stubs. The font used for $1.30 is thicker on the 1958 stubs. The Chicago, Ill. Union label (82) appears on the bottom narrow side of the stub to the right of the Terms and Conditions in 1955, and the 82 Union label is located at the the bottom of the wider side, below the terms and Conditions, in 1958.

In 1956, the Yankees change the location of the Chicago Union label (82) on the back, from the narrow side of the stub, just to the right of the Terms and Conditions, to the bottom of the wider side, below the terms and Conditions. The biggest thing to understand about 1956 is that they are all Red, and they are printed in both Series A & Series B. Yes, 2 series. Which occurred a couple times in Yankee history. A Red ticket Stub with a Series letter A or B and a price of $1.30 is from 1956.

Ticket Stubs Stamped with the Date
The Yankees didn't stamp dates on any Grandstand ticket stubs. I've seen two legit instances where a stamp was used, and one was on an actual dated ticket and the other in 1954 due to the misprint tax issue. The Yankees NEVER stamped a lettered ticket used for a Make up game played on an off day. Never mind the theory they stamped huge milestone games just by coincidence. There are so many stamped milestone Yankees stubs such as Maris 60th, Maris 61st, Mantle Debuts and so on and they all are not true to their date.

I am open to any questions regarding your ticket stubs and would be happy to assist you. Feel free to send me an email (above) if you come across any stubs from these years, and need information that is not covered here. I will do my best to help you out. In my next Newsletter I will cover Stubs from 1960-1973.



KEYMAN COLLECTIBLES RELATED RESOURCES


NEW YORK YANKEES GRANDSTAND TICKET STUB DATING GUIDE HOME