Welcome to The Reggie Room
Collectors Profile
Name: JoZwhales
Location: Ohio
Email: Contact Subject: The Reggie room
Favorite Item: 1981 FBI MSA disc
Collecting Interests: Reggie Jackson cards and memorabilia made during his playing career
<---

Last Room

-
Collectors Showcase Index
-
Next Room
--->
Pictures open in a new window.

---
---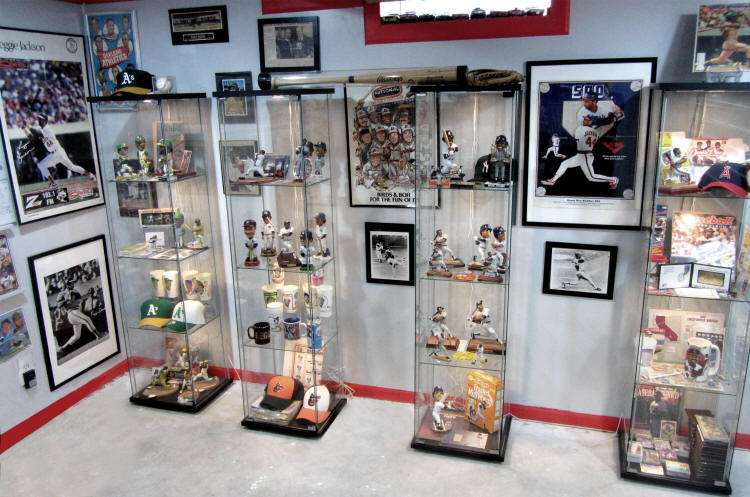 ---
---
---
---
---
---
---
---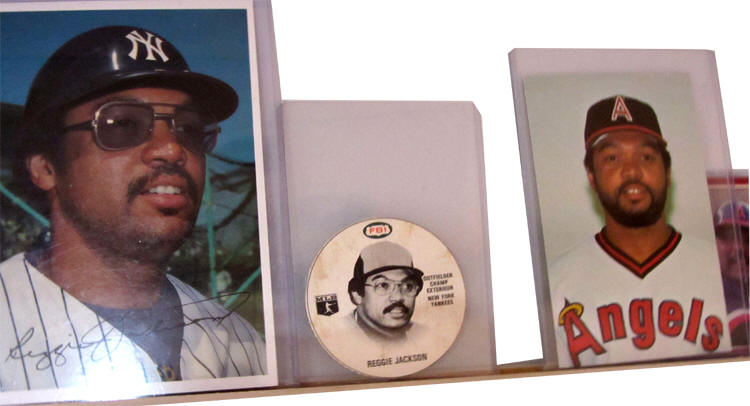 Click here to get your own Collectors Showcase room!
<---
Last Room
-
Collectors Showcase Index
-
Next Room
--->
NOTES:
Some of my favorite cards are: 1969 Reggie's Regiment, 1970 Chemtoy Supper Ball, 1973 Topps Pin-Ups, 1973 Topps comic, and the 1974 Topps Jigsaw puzzle test issue. To this day I still have the first card of Reggie that I got as a kid, a 1978 Topps Record Breaker card. It is crumbled many times over the years when I was younger, putting it in and out of my pockets. I even used it as a show and tell item when i was in the 1st grade to help describe the baseball heroics that Reggie had accomplished.

Years ago I wanted to view my baseball card album all at once so I had a thought to make a album wall. I used 1 by 2 pieces of wood, routered a grove on the top, and attached them to the wall using L brackets. The memorabilia is placed in glass cabinets with the light kit found at Ikea.
| | |
| --- | --- |
| | |
| Grooved out 1x2 Baseball Card Wall Shelf Display | 1x2 Baseball Card Wall Shelf secured with L Brackets |