Welcome to Boggs Tavern
Collectors Profile
Name: Richard
Location: Chicago, IL
facebook: Wade Boggs Supercollector's Page
Twitter: @boggs328, @boggsfan:
Favorite Item: Personalized Wade Boggs Boston home game-worn jersey
Collecting Interests: Wade Boggs, Chicago Cubs mmemorabilia.
<---

Last Room

-
Collectors Showcase Index
-
Next Room
--->
Pictures open in a new window.

---
---
---
---
---
---
---
---
---
---
---
---
---
---
---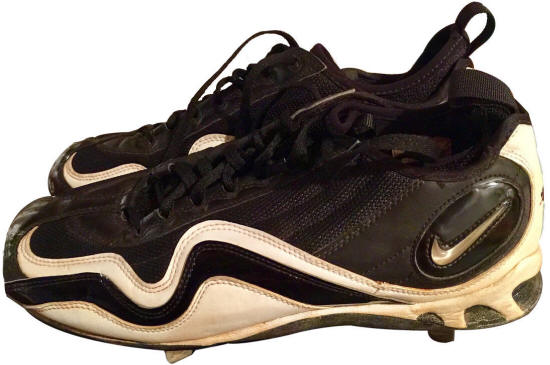 ---
Click here to get your own Collectors Showcase room!
<---
Last Room
-
Collectors Showcase Index
-
Next Room
--->
NOTES:
I started collecting Wade Boggs the morning of Christmas, 1985. Got a Baseball Card Collector's Kit as a gift and inside was an unopened pack of '83 Donruss. His rookie card was inside and ever since that day I've had an obsession with collecting all things Boggs. I also followed his career as a huge fan and was in Cooperstown, 2005, for his Hall of Fame induction. I'm thrilled to also say that Mr. Boggs follows me on Twitter. He knows of my collection and has jokingly (although I'm hoping seriously) said he would stop by the Tavern one day and drink beers, check out the collection, and talk baseball with me. One can hope and dream.

My favorite item and moment is a Boston home game-worn jersey personalized to me by Wade Boggs accompanied by a phone call with Mr. Boggs.