Welcome to The Sandlot
Collectors Profile
Name: Steve C.
Location: Iowa Field of Dreams
Email: Contact Subject: The Sandlot
Favorite Item: Items from the 1950s & 60's


Collecting Interests: Player Endorsed Bats & Gloves - odd-ball Baseball items. Nascar/diecasts
<---
Last Room
-
Collectors Showcase Index
-
Next Room
--->
Pictures open in a new window.
---
---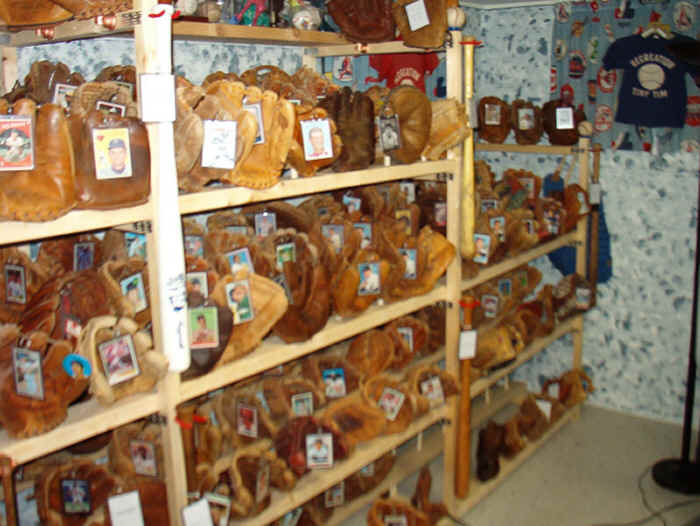 Click here to get your own Collectors Showcase room!
<---
Last Room
-
Collectors Showcase Index
-
Next Room
--->
NOTES:
I enjoy collecting player endorsed gloves and bats, all years all players. Also any ODDBALL items related to baseball. I also collect a lot of dust, but not on purpose. I attach a card of the player to every endorsed glove and bat.
Other Items from The Sandlot
---
---
---
---
---
---
---